Urban STeP
Urban STeP is a Stakeholders' platform for interactions with various organisation related to planning and development at the ward level.
It is developed for Government client as School of Planning and Architecture, New Delhi GIS (Geographic Information System) based map is widely used in Web, Android and Iphone.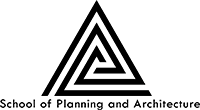 My Course Book
Buy Online Course Books at Best Price
Day Zero
Involve. Perform. Belong.
Thick Accent
A Sports News Portal
Nature Nuture
Complete School Solutions
Lovely Candy
Best Candy Makers in Illinois(US)