Artificial Intelligence Development Company and Services in India
Artificial Intelligence (AI) is a disruptive technology that helps us to create intelligent machines that work and think like humans. A major thrust of AI is in the development of software, products and applications that have human-like intelligence, such as learning, reasoning and problem solving. As the most reliable company to provide AI development services in India, we help industries like healthcare, finance, tech companies, gaming, educational institutions and more to build AI-powered solutions.

AI has been around for about 50 years but most companies have started to realize its potential now. Nearly 97.2% enterprises have said that they are building or launching big data and AI initiatives. At Fuel4Media, our highly skilled programmers and AI experts can design and deploy AI applications to solve a variety of real problems. From AI chatbots for businesses, intelligent robots, vision systems to strategic games, we have helped SMBs and enterprises build bespoke software products.

We work closely with our clients to move them into the world of advanced analytics. So get ready to scale up your expertise, use predictive analysis and AI bots and just be better at whatever you are doing with the help of machine learning and artificial intelligence. Our turnkey services including new custom AI application development, real-time analytics and enterprise software solutions will take your company into the future.
Industries That Use AI Technology
Games & eCommerce
Automotive Industry

Healthcare & Medicine
Industrial Process Automation

Retail & Logistics
Tech Businesses
Defense & Law Enforcement
Banking & Finance
Manufacturing & Telecom
We Have Expertise In
Machine Learning
Image Processing
Computer Vision
Predictive Modeling
Natural Language Processing
AI Bot Development

Speech & Text Recognition
Big Data Analytics

Robotic Process Automation
Get Secure & Scalable AI Consulting and Development Services from Fuel4Media
We have a highly skilled and dedicated team of AI engineers who have extensive expertise in developing advanced AI solutions to maximize your ROI. As one of the most revered artificial intelligence development companies in India, we help you to embark on a futuristic journey with the adoption of AI technology. We provide strategy consulting services to enable you understand the diverse applications of AI and how it benefit your organization. From development, implementation, integration to support, our team will provide you with the most secured, dynamic, customized and scalable AI-driven solutions with faster time to market delivery and at best price.
Our AI Development Services
Our wide array of AI services includes Intelligent Chatbots, Big Data-based Marketing Solutions, Virtual Assistants, AI Robots, Predictive Models, Pattern, Speech and Text Recognition Tools, Cloud-Based AI Enterprise Software, Advanced Decision Simulation Systems, Patient Management System, Face Detection Tool, Financial Guidance and Surveillance Systems. We have become the leading provider of AI development services in India because we conduct in-depth assessment of your problem, make recommendations for tools and architecture and provide tailored solutions while considering your budget and timeframe.
Our AI Development Teams
We have AI consultants to provide you with custom solutions that will exceed your expectations. Our data scientists and data engineers work together to develop the API of your machine learning system that fully corresponds to your unique requirements. Our business analysts develop a proof of concept based on robust business processes that matches your enterprise model and provide the best solution in order to achieve complex results. Our project manager will coordinate everything with at each stage to make sure you and our teams are on the same page.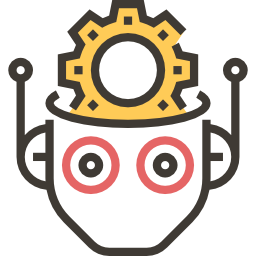 Our AI development Cycle
Our only aim is your satisfaction and success. That's why we work closely with you to understand your specific requirements and to develop a more precise and accurate solution. Our developers offer high-end code development and work on the advanced tools to deliver sheer excellence. We then seamlessly integrate our developed solution into your existing system. We promise a long-term support to all our clients, so we also offer maintenance services to keep the performance of the AI solution at its peak all the time.
Technologies We Use to Develop AI Solutions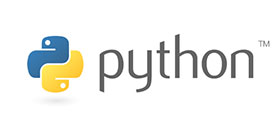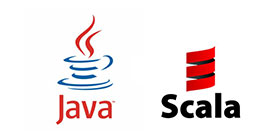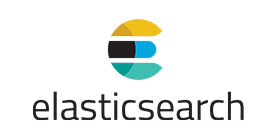 Why Choose Fuel4Media as Your AI Application Development and Consulting Partner
We have competence in leveraging the capabilities of amazing technologies like Cognitive Learning, IIoT, Big Data, IoT, and Cloud in association with our AI services to empower your business with maximized ROI. Clients hire us because we offer cost-effective, smart business solutions that are cutting-edge and comprehensive. Here's what you get from India's leading AI development company:
Expertise in AI Development
We combine great talent with relevant experience to develop smart and revolutionary products for our customers. As an early adopter of artificial intelligence and predictive systems, we can bring digital innovation to businesses of all sizes.
One Step Ahead, Technically
We have expertise in almost all trending technologies, thus providing you a competitive advantage. With our passion to solve challenges, we translate all your business needs into robust AI solutions, thereby improving your profitability.
Cost and Time Effectiveness
With our knowledge in software development methods, agile methodology and expert teams, we help you save big on cost and time. We help you reduce operational costs, improve company's efficiency, and do much more with our powerful services.
Exceptional Customer Service
When you work with Fuel4Media, you get a dedicated team of passionate developers, analysts or programmers who will transform your vision into reality. From development to maintenance & support, you can entrust us with your project.
Fuel4Media team has an extraordinary knowledge in AI solutions and big data. Their ability to deliver top services and understand complex business requirements make them highly recommended. Certainly, 5 stars from my side. Would definitely work with them again!
Luiz Faray
We worked with Fuel4Media to develop a fairly complex voice enabled chatbot for our customers. All work was completed to high quality and in a professional manner. We would like to continue to work with Fuel4Media team on our next product development later this year.
John Williams
Fuel4Media team showed a good understanding of our functional requirements and thereafter developed, designed and deployed our cloud solution. They also helped in integration. Thanks and congratulations for your good job!
Michael Platt

Copyright 2019 - Fuel4Media Technologies Pvt. Ltd. - All Rights Reserved