Social Media Optimization Services
Studies show that more than 80% Internet users start their online journey from search engines.
Social media optimization has become very important to the web marketers, because they capitalize on branding, online visibility, and placing of the company offers. Other than traditional marketing methods used online, social media has become an extension of client services operations. Social media optimization holds many promises to be a successful Web revenues generation program. It is trending in highly and lots of Fortune 500 companies already have started investing in SMO as it is a cheap and very efficient way of building a brand and its nourishment. A successful SMO campaign can easily attract the major Search Engines and can get you a better ranking as well.
It is now possible to refurbish your business via social media optimization. All social media platforms offer wonderful opportunities for businesses and industries to expand their base at a fast pace. The services and products can be marketed through social media platforms. In this context, the social media networks are emerging with new solutions to offer a strong platform through which target audience can be easily reached and return on investment also can be improved in an efficient way. Irrespective of the type of website which you want us to create, you will want to employ Google SEO techniques in order that your site's visibility becomes high. This is where we can help you greatly.
At Fuel4Media, we know the ins as well as outs of all main social media platforms thoroughly, their trends, their benefits and their drawbacks. And we are worried about leveraging the social media platforms such as Google+, YouTube, Facebook, Pinterest, Twitter and others to maximum advantage of our customers. Using Social Media Optimization process, we can make your contents easily shareable on the social networks. Since there are numerous options available in the current time, where people can see your content, the target is to attract as much of traffic to the website as probable and make sure people go through attractive designs and creative content.
The design and the content of the website must be developed in a manner that it must be visible on each required widget, required apps and social media points offering preferred benefits to your own brand, and the contents should be more portable for desired and better results.
The SMO Services Offered by Us Include:
Incorporation of social media in your website
Establishment and configuration of the Social Media Accounts –Twitter, Linkedin, Facebook, Google+ and all Web 2.0 sites
Linking of Social Media accounts simultaneously for greater competence
Blog design, optimization and setup on Blogger, Word Press, and other Content Management System platforms
Engaging the followers of your own brand with special discounts and offers
Customization of Facebook pages
Customization of Twitter backgrounds
Customization of YouTube channels
Customization of Google+ pages
Widget strategies development
Customer base building and Brand Promotion
Creation and advertising of videos for much better search engines rankings and target traffic to site
Target PPC campaigns all over the different social networks
Write and distribute press releases and articles
Viral Marketing
Create and run contests using different social networking accounts If you want to know more about our SMO services, then contact us today! We are available at your service.
Our
Clients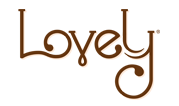 Copyright 2019 - Fuel4Media Technologies Pvt. Ltd. - All Rights Reserved