Responsive Website Design and Development
A mobile site is not just a good option to have; however, it has become a necessity for your growth. We offer best responsive website design services for optimizing your website for all types of mobile devices and desktops. Fuel4Media's thought leaders use proven and established responsive web design techniques to help transition your website to meet up Google's responsive website design recommendations. With the usage of fluid, grid layout and fluid graphics, we target the width of browser in use for responsive web design and determine the right website display for accessing devices including laptops, desktops, smart phones and tablets. We make use of media queries in order to target minimum and maximum widths rather than device orientations or size. We do so because mobile devices and browsers of future will differ in their sizes, but will benefit from RWD still. The usability of a site is defined by numerous key factors like satisfaction with your own brand, usability, design, reliability and content clarity.
Our Working Process
To start, we first listen to your thoughts and ideas carefully and transform your dreams into a web planned responsive web design. We make sure that we have an ideal understanding about your business, so we do detailed research, identify targeted markets and also do complete competitor's analysis before designing a responsive website for you. We then design stunning website for different platforms. We love designing and it's shown in our work. Our designers and developers make use of the latest cutting edge technology to build simple to use websites that work well for your business or company. We make your website to meet up the demands of future with the future forward, responsive designs.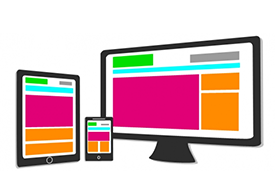 Why Responsive Designs?
Fuel4Media's responsive web design experts are prepared to make responsive pages that are both fully functional and attractive. It is a better solution than using or developing apps as it detects the kind of devices being utilized and it automatically makes adjustments. It also enables the touch features on devices with this ability. As you know, customers can't buy from you without being capable to view your site. So, responsive web design saves your money and time by providing you with on solution which fits all the devices.
How can we help you?
Whether your project needs retrofitting a responsive website deign to your already existing site or building up a new website from the scratch, we have many years of experience to make mobile accessible and friendly websites for our clients and partners. We build all our projects as per the requirements of end users. By emphasizing on excellent user experience from small to big screens, we boost conversation rate and make sure the utmost potential ROI for all our clients. If you want to know more on responsive website design and how can we help you serve for increasing your mobile audiences, then kindly contact us today itself.
Our Clients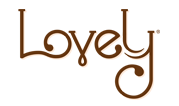 Copyright 2019 - Fuel4Media Technologies Pvt. Ltd. - All Rights Reserved