App Store Optimization Services Company India
Optimization of app store page is the key to your own app's success. It's the key destination for all your marketing efforts (social media, search, and ads) and is the very first thing users notice when they find your app in the app market. To help make sure that you're using the powers of this page, Fuel4Media is pleased to offer its App Store Optimization package: ready-to-go, rapid services created to enhance discovery, success and salability of your apps within any store.
App Store Optimization Advantages
Immediate app comprehension and Improve search results within app store list with optimized name
Improve brand's recall and fast app comprehension and boost conversion with screenshots & icon suggestions
Take benefit of app rankings opportunities via our sub-category and category recommendations
Improve search discovery and Increase salability with an SEO focused Product's Description
Strategy
A complete strategic plan before starting development can easily help you to understand your market, your user and competition better, which is priceless in ensuring that your application is on the correct track to compete properly. Rooting business decision in the market can take risks out of your own product launch and raise the chances of success right at the gate. We will work together with you to understand your ideas and help do the necessary study to create effective app strategies to better position the app in the market.
Our strategic services consist of:
Market Analysis
Ideation Workshops
Competitor Investigation & Benchmarking
Roadmap Creation
User Personas
Commercialization Strategy
Product Strategies & Positioning
Social Media Strategy
Marketing Strategy
Marketing
We focus in working with brands, developers, advertisers and agencies to plan and implement marketing strategies that capitalize on your app's visibility. We have great experience in app advertising across every category, device, platform and carrier. We develop incorporated promotion programs that are intended to meet your aims. Whether you're looking to make splatter for launch, advantage from an increase of activities or wish to develop your users' base on a constant long term basis – we've the skills, the creativity, the experience, and the needed resources to make this take place.
Our Marketing Services consist of:
Blogger & PR Outreach
Social Media Marketing
Media Purchasing and Management
Contests & Promotions
Direct Emails Marketing
Branding & Marketing Collateral
Launch, Boost or Constant Custom Campaigns
Campaign Analytics & Insight
Monetization
To sustain an app as any business, you should have a solid monetization plan. As the mobile presents lots of revenues opportunities, it is vital to analyze these options and choose a business model which will make you wealth and also work very well with your targeted audiences. We will recognize opportunities to maximize revenues and help you to set feasible goals to make more wealth with your apps.
Our Monetization Services consist of:
Business Modeling
Monetization Strategy
Revenues Analysis & Projections
Mobile Advertising Optimization
Pricing Comparisons
Our Clients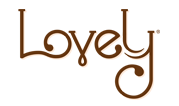 Copyright 2019 - Fuel4Media Technologies Pvt. Ltd. - All Rights Reserved