Enterprise SEO Services Company
Revolutionizing the Way a Brand is Discovered Online
The organic search results tend to be the most trusted contents on the web, but your brand's image there can modify in a second. Constant engine innovation, potential reputation threats and stiff competition make it crucial for your brand/business to have an expert SEO partner who never rests.
At Fuel4Media, we hire only zealous SEO experts. From making participation-driving and relevant content to building up authority links, you can be sure that we'll get remarkable visibility and improved engagement from your searcher for you. Our Performance SEO solutions ensure high online visibility for your website, and our whole practice focus on driving sales, leads, participation and engagement.
Fuel4Media approaches SEO with a four-pronged, proven methodology:
Indexation: Make sure pages, data and assets are structured for best possible access by the search engines of every type.
Content Optimization: Related multi-media and text based content that drive high performance with participants AND engines.
Organic Link Connection: Creating relationships by linking brands with authority sites and industry influencers through value-based, personal outreach - including the social media outreach.
Syndication & Distribution: Go beyond your local site to attain maximum visibility. Increased introduction, especially when linked to mobile and social, equals augmentation.
Next, our expert Enterprise SEO team takes you and your programs beyond the fundamentals. In a world which is dependent on multimedia and mobile increasingly, Search Engine Optimization is no longer only linking and assets optimization, but also recognizing content gaps. It's all about connecting paid, earned and owned media for a faultless participant's experience.
Exceptional Value and Return on Investment
Fuel4Media has offered its clients unparalleled worth for their investment always. We understand that securing our position in digital marcom space really takes know-how, stellar service and real results. With more than a decade of our experience in search, we maintain our tradition of exceptional and quality value in our enterprise SEO services.
Result-driven Expertise
Ever since our founding, we have served lots of clients and gained wide exposure in almost every industry section. With a thorough knowledge about the most efficient optimization strategies for diverse industries, we design very-effective enterprise Search Engine Optimization programs using an exclusive amalgam of cutting-edge and traditional methods — leveraging the correct strategies to offer your organization with the influence and prominence it deserves.
How do your contents support your value proposal, reputation and story? We will make sure that you make use of the most advanced SEO strategies such as voice search, social SEO, local SEO, and videos optimization to score high engagement value across every type of media. Customized SEO consulting arrangement addresses specific brand needs and requirements; in past we've collaborated on the initiatives like live events, customized applications and even the celebrity partnership. Brands that invest into SEO across all the channels reap great rewards time and again, without paying added media costs.
So, contact us to know more about our enterprise search engine optimization services and reap the great benefits.
SEO Process
We administer our enterprise SEO plan, which is a calculated mix of SEO, PPC, and social, as the part of your business overall marketing approach. We begin our program with discovery of your business aims and consider its particular challenges and opportunities, in contrast to conventional study-implementation-maintenance strategy. It needs cooperation from all the internal departments, including IT, marketing, social media, PR, senior management, and sales.
Our Process
1: We determine your aims and challenges
We recognize your organization's challenges and opportunities by leveraging inner analysis data, research data. We, then choose the most apt methods for your success by emphasizing on your main objectives.
The inner aspects we assess include:
Social media performance
Visibility
Contents
Users experience
Site performance
PPC campaign performance
Site Layout
Information architecture
2: We Strategize the Whole Process
Our program is turned into a process in this vital phase. To integrate enterprise Search Engine Optimization into your present strategy, we assess all the tools and methods in this stage.
In this phase, our team:
Emphasize on deep links in terms of social media
Outlines and filter the most efficient methods
Mobile searchers are given due considerations
Forecast potential returns
3: We Integrate Best Methods
We now start integrating the chosen methods for your campaigns, after the approach is finalized. When we introduce you with your Fuel4Media's campaign account manager as well as follow up with internal launch with wider team, integration begins with kick-off call. This level also includes inner team training as enterprise SEO needs cooperation from numerous internal departments.
Thorough documentation of the decided-upon strategies is created in this phase. We also assess the present marcom strategy that your business will be using. Our team of professionals suggests ways to optimize your budget after reviewing all your spending. After these pieces are prepared, campaign implementation starts.

4: We Make Reports
Our dedicated Fuel4Media account manager will offer full periodic reports for complete investment clearness that tell:
All the related links and submission Details
All the targeted keywords Ranking
Detailed results for diverse campaigns
Future improvement recommendations
SEO audit score
5: We Examine and Make Improvements
At Fuel4Media, it is highly believed by our team that there always is a room for improvements. We analyze results closely, keeping this in our mind, with an eye towards maximizing what's actually working and minimizing on what's not. Our evaluation includes links performance, site functionality like content and navigation, visitors' conversation, and other related data. We make a good set of recommendations in order to improve campaigns performance depending on our reviews.
Recommendations can include:
Tactics for improving your visitor flow
Budget allocation adjustment
Websites audit
Marketing campaign evaluation (SMO, PPC, SEO, etc.)
Brand's value assessment and recommendation
Conversion tracking and recommendation
Suggestions depending on evaluation of the industry trends
With the above mentioned phases, our team of enterprise experts helps you to succeed in your business in an efficient way. Contact us today, to know more!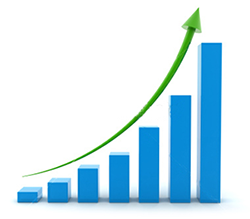 Our
Clients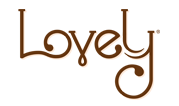 Copyright 2019 - Fuel4Media Technologies Pvt. Ltd. - All Rights Reserved