How Healthcare Companies Can Utilize Blockchain

 Technology
To bring evolutionary changes has been an underlying concept of all businesses, and the healthcare companies need to do this with an inimitable urgency. Biotech companies, pharmaceutical enterprises, hospitals, healthcare service providers, and all stakeholders are required to provide patient-centric care with greater transparency, security and privacy. To bring this concept an absolute reality, it is essential to remove the middlemen, and this is where Blockchain comes into the picture. It has the capability to transform core healthcare industry processes such medical records management, consent management, authentication and payment systems. Automation of all industry operations on a blockchain platform could ensure data integrity, increase efficiency and lower administration costs. So in a nutshell, blockchain can propel innovation in patient care and community-based healthcare models.

Blockchain is immutable and cryptographically secured with private keys. It provides secured connectivity and greater transparency through smart contracts and authorization to access all health information. With better access to patient data and medical records, healthcare organizations can accurately diagnose diseases, provide effective treatments, and deliver cost-effective care. Fuel4Media has established itself as a leading blockchain development company in India by supporting hundreds of start-ups, SMBs, and large enterprises in the healthcare sector to unlock the true value of blockchain technology with our blockchain, smart contract and decentralized application development services.
Blockchain Can Transform These Areas of Healthcare Ecosystem
1
Medical Records Management
Hospitals, practitioners and clinics all use different electronic records systems but the data lie scattered in different systems. Blockchain can decentralize all medical records, store and share patient data without compromising integrity, control and security while improving accuracy and lower costs.
2
Drug Supply Chain Management
Blockchain's advanced features will make it possible to track drugs, from the manufacturing process to delivery and their sales to end consumer. Blockchain tracking system can improve the efficiency of delivering a safe medicine to customers, manufacturing drugs, and managing drug inventories.
3
Health Care Payment Management
The payments in healthcare sector can be improved through proper use of Blockchain based distributed ledger technologies. Blockchain wallets can be used to eliminate duplicate paperwork associated with insurance billing, high administrative costs and other inefficiencies related to service payments.
4
Patient Identity & Clinical Trials
Clinical trials and their complex data require a secure, decentralized ledger to improve patient safety and provide accurate results from patient studies. A blockchain-based system, such as biometric system, can be developed for digital identity management and giving users complete control over data privacy.
Capitalize using this evolutionary technology!
Blockchain technology has the capability to play a vital role in the long-term transformation of the global healthcare ecosystem. If you have a unique idea to revolutionize the way healthcare works today, then we can provide you the best solution for it. The healthcare industry is on the verge of evolution in its digital infrastructure, and we can help you create something extraordinary at affordable price and faster time to market delivery. Let's get ready to innovate!
Request for a quote!
Blockchain 
Services

 We Provide for the Healthcare Industry

The three biggest challenges in healthcare today are interoperability and data acquisition, provider engagement and cost of care. Blockchain can solve these issues and streamline healthcare solutions.  Other potential benefits of blockchain applications include improved access to care, demonstrable improvement in healthcare outcomes and reduced administrative costs. Here are the blockchain services that we provide for healthcare companies at a competitive price.
Healthcare Blockchain Development
We offer healthcare blockchain development solutions that are bound to improve patient data generation and enrichment, data storage and sharing, and data consumption and mining.
Smart Contracts Development
Our medical smart contracts development services will provide you with an immutable and transparent network for lowering expenses, eliminating clinical errors and breaches and saving time.
Healthcare Token Development
Healthcare tokens open new opportunities for revenue both for providers and patients. We provide you Token Development, Launch and Marketing services to help you take benefits of blockchain features.
Blockchain-Based Application Development
We develop healthcare, medical, pharma and tracking mobile apps at affordable price. These decentralized applications make payment management, record-keeping, tracking and easier.
Medical Records Management System Development
Our developers can build electronic medical records systems with Blockchain integration for increased security, improved access to up-to-date information and better management of medical records.
Blockchain Healthcare Payment Development
We can create a highly secured payment system using blockchain that will help patients and healthcare service providers to give and receive payments accurately, securely and easily.
Our Recent
Blockchain

Projects
The Future of Healthcare. Smarter.
Harnessing the power of A.I. Machine Learning and Blockchain to empower everyone with their own medical data, provide optimised practitioner matching, simplify payments and ultimately, reward good health.
Why Choose
Fuel4Media

for Healthcare Blockchain Development Services

Fuel4Media is a prominent blockchain development services provider in India that has made its mark in the blockchain segment by providing a wide array of blockchain solutions utilizing our proven strategies, advanced tools and agile methodology. Our highly talented developers will work with you closely to understand your unique requirements and provide exact solutions to your needs. From consulting, strategizing, designing, developing to the launch and maintenance services, we cover it all when it comes to converting your idea into reality.

Our blockchain development services can add more value to your healthcare processes and bring in the desired transparency, privacy, control and security. So whether you are looking to develop a healthcare blockchain solution or a medical records management system, we can help you to realize your dreams and complete your project within the estimated budget and given timeframe.
We have experienced developers and unrivalled technical expertise in blockchain development.
We have deeply studied the blockchain technology and learned about its applications in the healthcare sector
We provide everything, from blockchain consulting, development to launch and marketing. 
We make your journey to blockchain smoother with our unmatched prices and best solutions.
We take agile approach to ensure greater flexibility, complete transparency and deliver business value.
We respond promptly and professionally to all your needs to make sure you are satisfied with our services.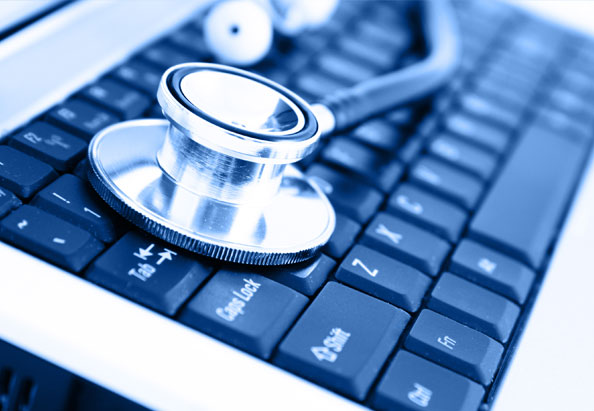 WE WOULD LOVE TO HELP YOU GROW FASTER
Tell us more about the tasks in your company and we'll get back with a price