Healthcare Apps
The Healthcare industry quickly is recognizing the advantages of mobility in the healthcare industry that is mobile based healthcare applications. Healthcare mobile apps make patients' data and information accessible on the go, therefore decreasing the medication error by 75%. Fuel4Media offers a wide variety of healthcare apps from workflows management to patient's health record management. Fuel4Media's team with its wide experience offers healthcare apps development solutions help its clients gain maximum return on their IT investments.
Our Application Areas include:
Adhering to all the regulatory compliances, we can develop Consumer and Enterprise Healthcare apps and solutions that are highly accessible, effective, easy-to-use & safe for the following wide areas:
Analysis, Consultation & Diagnosis
Distant Access to the Healthcare Information
Medical Awareness & Education
Chronic Diseases Management
Remote Patient's Monitoring
Health Finances
Point-of-Healthcare Service
Wellness & Fitness
Diseases Tracking and Prevention
Public Health Initiative
Hospital - Home Transition Solution
Mobile-enabled Health Information Systems
Marketing Solution for Pharmaceuticals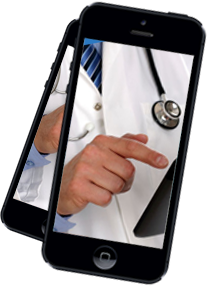 Why Clients Like Us?
We rely largely on our knowledge of advanced technologies and Healthcare area to deliver top-notch implementations.
Solid understanding of the regulatory compliances and healthcare standards
Expertise in developing firmly interoperable & integrated systems
Mobile and web applications for enterprise/consumer use
Cross-platform expertise
Expertise in creating solutions for the multi-centre operations
Use of revolutionary development tools and technologies
Ease of up gradation and maintenance
Reduced time-to-market and cost of development
If you want to hire healthcare app developers for your new upcoming project or wish to outsource healthcare app development tasks on ongoing basis by simply having an extensive offshore healthcare app development team, then contact us today. We will help you out in all your requirements happily.

Copyright 2019 - Fuel4Media Technologies Pvt. Ltd. - All Rights Reserved