App Store Optimization – How to Promote Your Mobile App?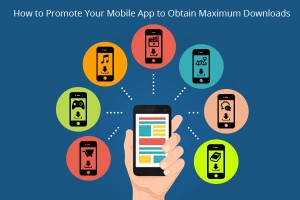 With the rise of Smartphone's, it has all become about apps now. Businesses no matter what industry they belong to, a business now needs an app so that the audience can reach them directly. With a few line of codes you can build an app, promoting it is a different story with the fact that there are more than 2 million apps in major app stores.
Getting your app discovered is one of the biggest tasks an app publisher will face. Promoting a well established business's app will not be as hard as promoting the apps developed by people who are in the mobile app space. So it's important that app publishers understand the many methods to marketing your app. Amongst the many methods of app promotion there is one that continues to be over looked – app store optimization.
To begin with let us start with explaining what app store optimization is, it basically works on the line of SEO. More accurately app store optimization means the process of improving the visibility and rank of a mobileapp in an app store such as iTunes for iOS, play store for android operated phones and Windows store for windows phone. So if you're amongst those who are not using ASO methods to boost their app rankings means that you are missing out and loosing against your competitors.
Here's an insight on how you can promote an app through ASO;
•Understand you audience and your competitors – a well formed ASO strategy always relies on your understanding of how the customer uses your app. Also it is crucial to have a deep view of your competitive landscape.
•Choose A Right App Name – Coming up with a unique app name is crucial but installing the right keyword within your title will give you the best ASO result as these texts heavily factor into app store search results.
•Maximize your Keywords – the parameters on use of keywords on the apple store and play store differs. At Google play store you're given 4000 characters to describe your app that you are required to describe your app in natural customer-facng language without jamming as many keywords as possible. Apple however limits its user to only 100 characters without any order in including keywords.
•Include a compelling description – use simple and concise language to describe what your app does, state the unique benefits and compel the user to download the app. Also remember to strategically place your keywords.
•Unique Icon – your visual icon is the first thing a user is going to see so it's important that you make it count.
•Include screenshots and videos – Like icons of your app screenshots and videos may not enhance your ranking but it will certainly drive downloads. Allow your customers to visualize what they are getting and makes sure that your first three visible screen shots speaks volumes about your app.
•Localize your app listing – consider incorporating different languages to the wants and needs of different audience segment.
•Update frequently – Mobile users are looking for apps that are regularly updated and improving based on feedbacks. Apps that are frequently updated are seen both by user and the app store to be of higher value and more customer centric.
You can apply these ASO tactics with careful measurement and catapult yourself to the top of the chart. But remember that ASO is an ongoing process so keep a keen eye on analytics and regular check-ins and your investment will pay off.